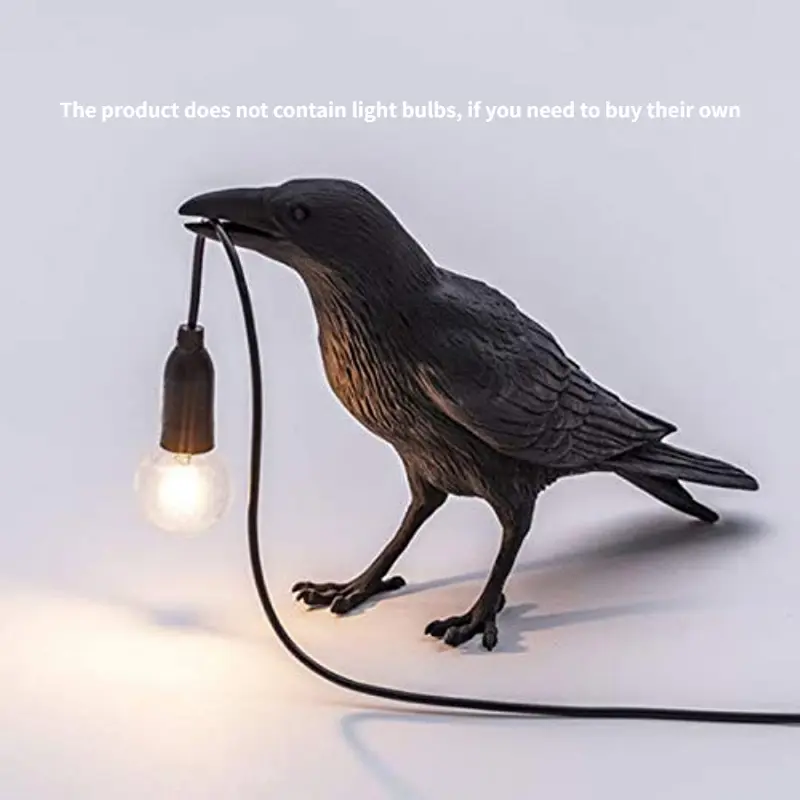 Raven lamp art-made resin glass lampshade, can be fixed its precious LED bulbs, unique, fashion, eye-catching and unique design, will be your current lighting series to add charming colors.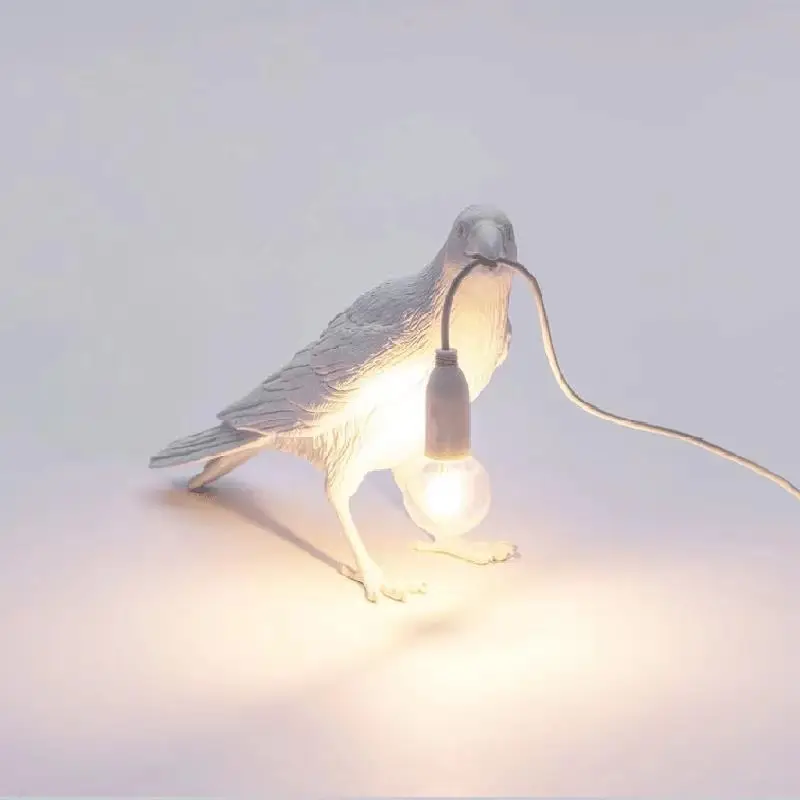 Commodity size: this bird-shaped lamp size of 11.8 inches (about 30 cm) . E14 lamp holder, suitable for table or table, or as a chandelier. This lamp can be used as a night light for reading and playing on the mobile phone .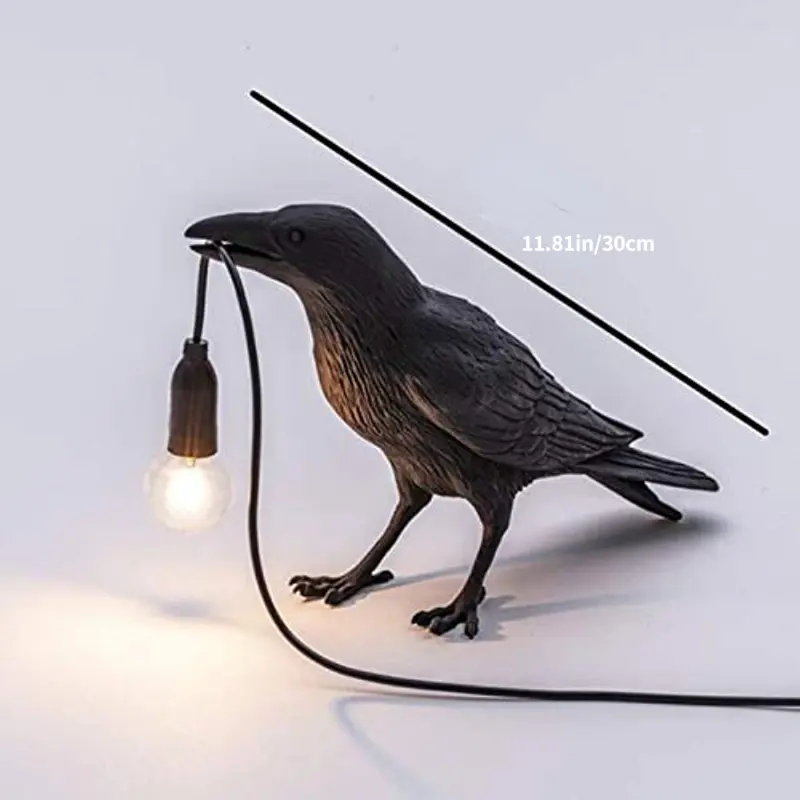 Unique design-this hand-made resin raven lamp can fix your precious LED raised, unique, modern, eye-catching and unique design, will add to your current lighting series charming touch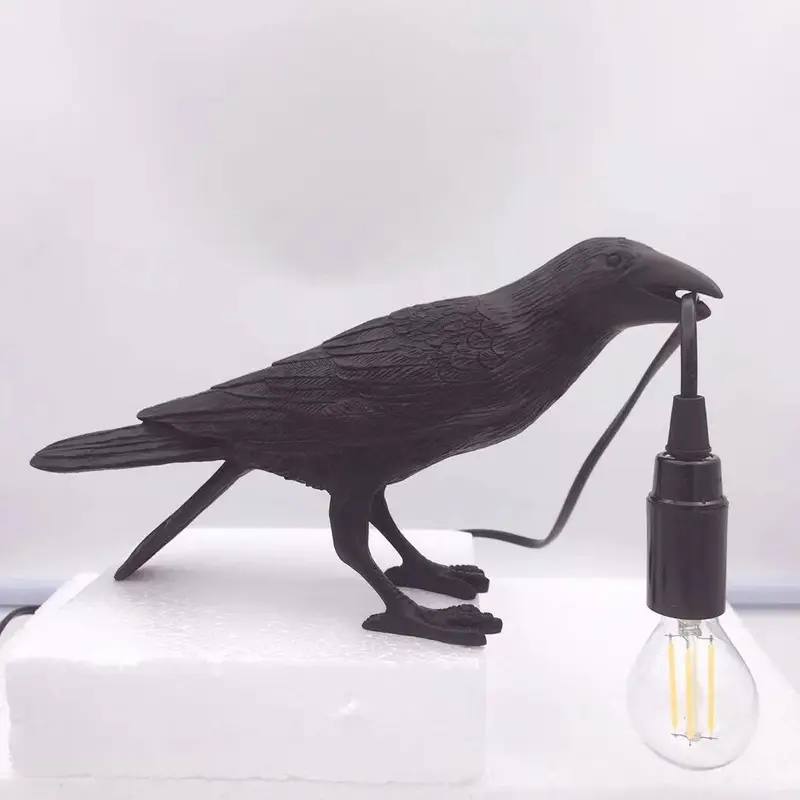 Realistic decorative crow lamps, warm fairy lamps create the old charm-bedroom, living room, table, bar, patio, Garden, patio porch eye-catching accessories, wonderful Indoor and outdoor decoration by day and night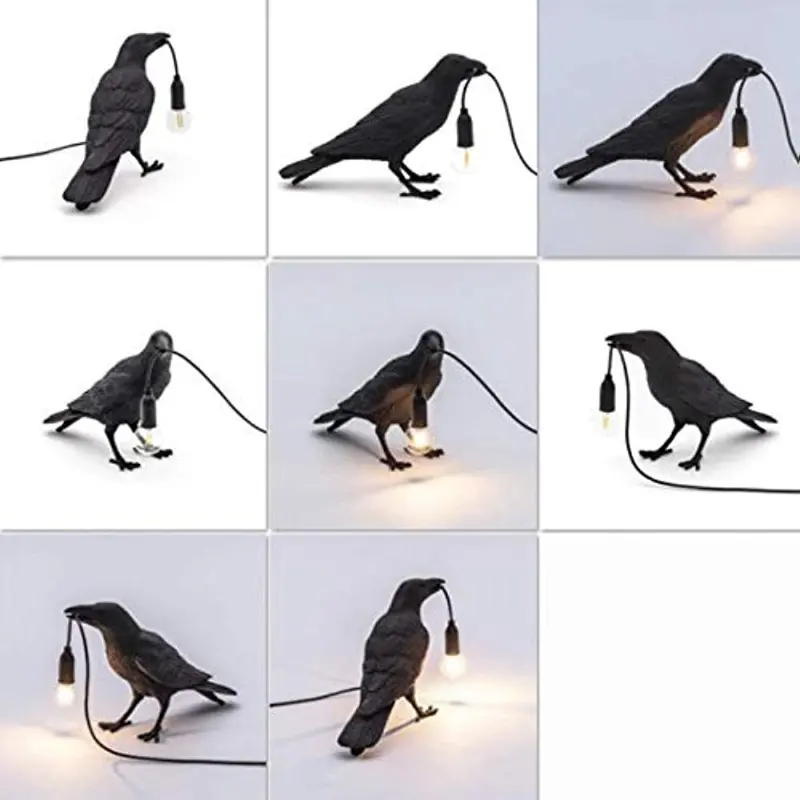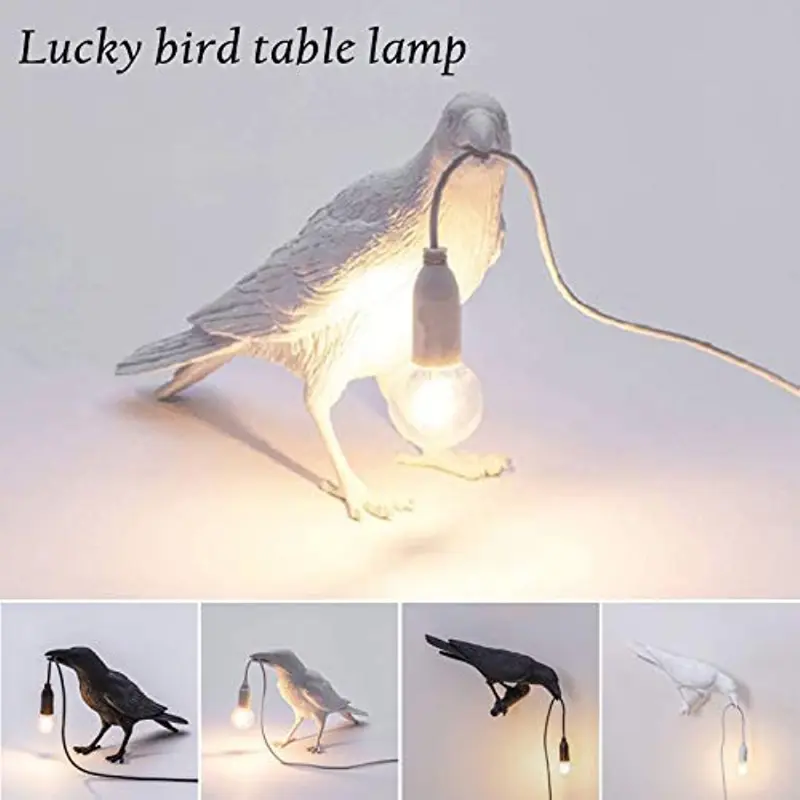 This crow design resin LED lamp can be installed on the wall or desktop, easy to use, energy saving, while enhancing the romantic atmosphere of your home, is the perfect birthday, Christmas gift.